Navaratri-Celebrations in Omkarananda Ashram Himalayas
from 6th April 2008 to 14th April 2008
Navaratri, which is celebrated twice in a year, is always a very special time. Great care is taken by the Priests of Omkarananda Ashram Himalayas, that the Murti of Omkarananda-Shanta-Durga and the Pandal, in which she is placed during Navaratri, is extremely beautifully decorated. From early morning till noon special Durga-Pujas and Prayers were conducted and in the evening time very powerful additional Hawanas, Arati, Bhajan, Kirtan etc. were performed by the Head Priest, Suresh Shastriji, and his wonderful team.
This year Vasant-Navaratri started on 6th April 2008.
On Ashtami, 13th April 2008, was a special devotional Dance-performance by Kumari Somashekhari and her students for the Divine Mother in the Temple, in front of Omkarananda-Kamakshi-Devi.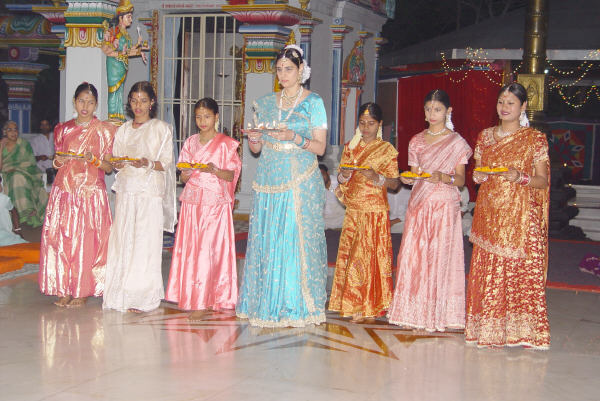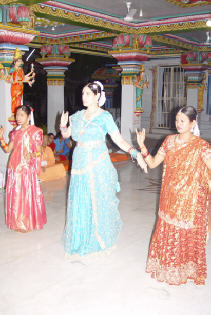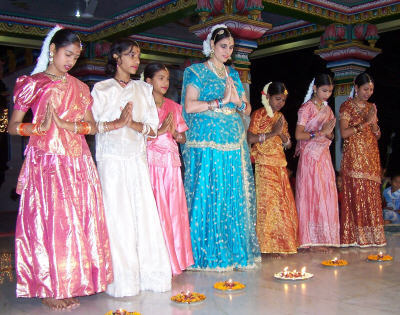 On Vijayadashami, on 14th April 2008, a grand Hawana and Purnahuti took place, attended by Swami Vishveshwarananda, Swami Satchidananda, Kumari Somashekhari and many devotees.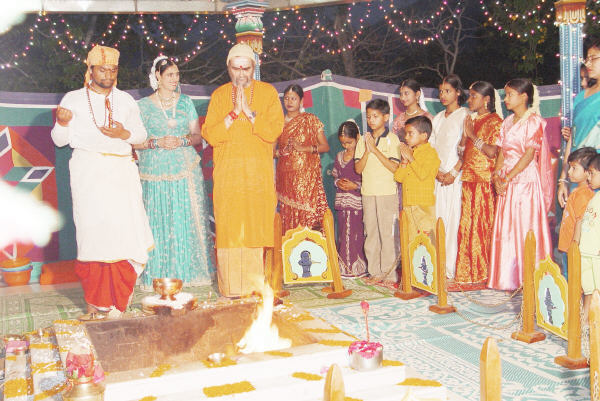 Om Shri Omkarananda-Kamakshi-Devi ki Jay! Om