In the evening of 28th November 2010, after the lighting of the Deepas, special dance-performances were conducted in Omkarananda Vidya Bhawan, Omkarananda Nagar, Muni-ki-reti.
Shri Praveen Nair, a typical Odissi Dancer and Yogacharya from Malaysia, performed four items.
Kumari Somashekhari, Solo and with her students Neha and Pinky, presented 4 colourful dances, out of which 3 dances had been choreographed by Somashekhari.
More than 120 guests, mainly Yoga students, were thrilled to see these Master Performances of all the artists and responded with a very enthusiastic clapping.
Swami Vishveshwarananda, President, Omkarananda Ashram, presided over the function.
In the end all the artists were felicitated for their hard work.
Indian Classical Dance Performance by Kumari Somashekhari.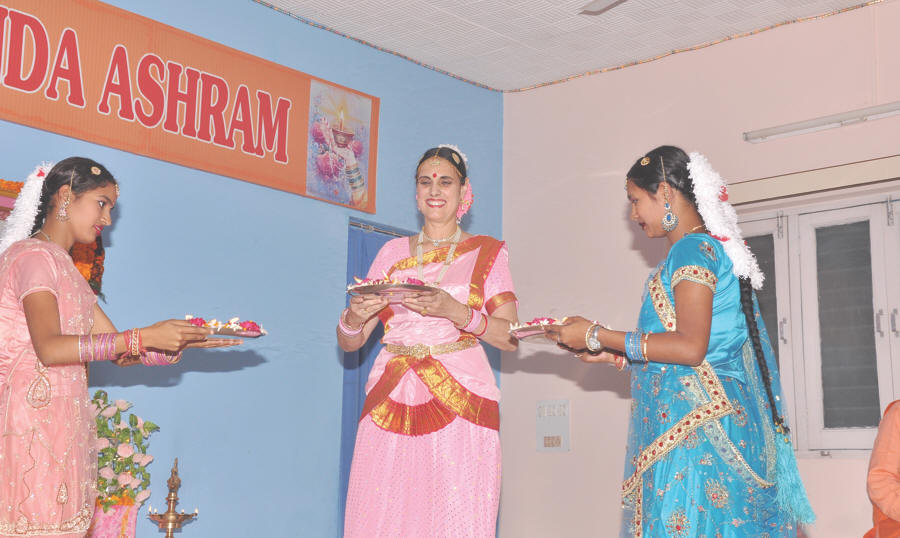 Arati-Dance by Somaji and her students